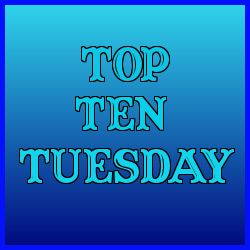 Top Ten New-To-Me Authors I Read In 2013
1. Benedict Jacka
I read his urban fantasy novel,
'Fated'
, at the beginning of the year and really enjoyed it. While I haven't had a chance to get my hands on any of the other books in the series, I am really looking forward to reading more by him.
2. Erin Morgenstern
I read
'The Night Circus'
this year and LOVED it to death. It's still the best book I've read so far in 2013. I hope to see more by this author soon. I have a feeling that I will consume anything she publishes in the future.
3. Veronica Roth
I started the Divergent Trilogy this year and I am also about to finish it. (I'll be reading Allegiant before the month is over with!)
4. Melina Marchetta
I read Jellicoe Road on a whim earlier this year and was just sort of blown away by it. I'm looking forward to reading her fantasy series soon.
5. Patrick Ness
Everyone has been talking about his Chaos Walking trilogy but I only just discovered him through his book, 'A Monster Calls'.
6. Ransom Riggs
Also one of my new favorites, this authors book 'Miss Peregrine's Home For Peculiar Children', is one of my favorites of the year.
7. Rick Yancey
I mysteriously received an ARC of 'The 5th Wave' and loved it. Then I found out that I only live about an hour away from this author and never knew he existed. I ended up reading the first two books in his 'Monstrumologist' series and also the first book in his 'Alfred Kropp' series. I'm really hoping that one day I will be able to make it to one of his book signings since he lives so close. I'd love for him to be the first best-selling author I ever meet.
8. John Stephens
I started his trilogy, The Books of Beginning, this year and loved the first two. I really don't want to wait for the 3rd book! The Emerald Atlas and The Fire Chronicle were so good! They are middle-grade fantasy/adventure but I'd recommend them to anyone in need of a fun story.
9. Lemony Snicket
While I've known of this author for a long time, I've never read anything by him until a week or so ago. He has a very unique and fun to read writing style and I think I will add his other books to my to-read list soon. I'm waiting to read A Series of Unfortunate Events until I can get my hands on all 13 books.
10. Laurie Halse Anderson
Another author that I was aware of but hadn't read until this year.