May looks like it will be an awesome month for new releases!
Here are a few of the ones I'm most anticipating.
May 2nd
A Court of Wings and Ruin by Sarah J. Maas - (YA/NA)
I only just finished ACOMAF recently and really want to continue this story even though I'm not in love with it.
The Black Witch by Laurie Forest - (Young Adult) I was originally psyched about this just by that title. A witch with no powers with powerful enemies? Yeah, I want to know how that turns out.
Dreamfall by Amy Plum - (Young Adult) I basically love anything to do with dreams and nightmares so this sounds awesome.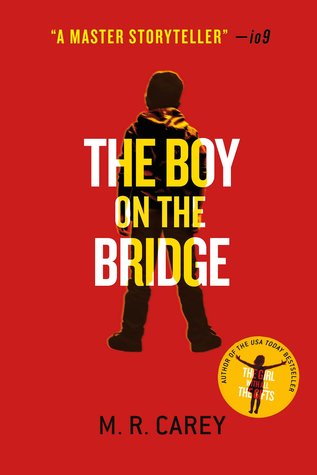 The Boy on the Bridge by M.R. Carey - (Adult) I loved The Girl With All the Gifts and am excited to read more from that world.
May 16th
The Crown's Fate by Evelyn Skye - (Young Adult) I've been dying for this! The Crown's Game was really good so I'm hoping the sequel is even better!
This one sounds fantastic and I've seen so many people mention it!
May 30th
Dark Breaks the Dawn by Sara B. Larson - (Young Adult)
This is another one that I've seen mentioned so many times that I'm purely interested from the pre-hype.
I love a good horror story and Madeleine Roux seems to be pretty good with them so I definitely want to read this one!
What books are you looking forward to?