It's a chance to share news~ A post to recap the past week on your blog and showcase books and things you received, share news about what is coming up on your blog for the week ahead, and more.
Time for me to play catch up!
The past two weeks have been so full of birthdays and holidays. Between that and all the spring cleaning, gardening, and 'teaching' I've been doing, I haven't had a moment to blog (which probably isn't great considering that my blogoversary was last week and I have two giveaways open. I haven't had much time to get the word out.)
Easter was a lot of fun and we spent most of Earth Day in the garden planting seeds and watching the butterflies. We even made a bird feeder. Most of my time is dedicated to my daughter these days so I don't have much time to read for myself but we spend a lot of time reading picture books and playing with fun learning toys.
I've also been writing a lot in my free time and have surpassed my goal for the month but my reading has suffered a lot from it. I'm hoping I can prioritize my time better though to get more done next month. It's already rediculously hot so I have a feeling I'll be hiding inside a lot in the next few months for the rest of the year.
New To My Shelves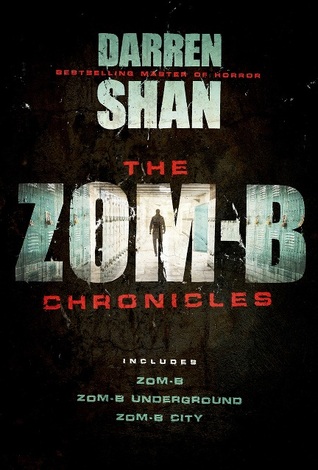 I found the first 3 books in the Zom-B series for $1 at a Dollar Tree this past weekend! It's been too long since I read a good zombie novel.
What You Might Have Missed
My 4 year Blogoversary Giveaway Post
Coming Soon
Some overdue "Mommy Time" picture book reviews, mostly.
Recently Finished
Currently Reading
I know everyone loves these books but Feyre is so whiny and I'm not entirely digging it right now.
Currently Watching
Anything and everything with dinosaurs.
I finished Medici and started Strange Empire but haven't really had time to watch anything.
What I'm Listening To
An Imaginal Space - Myths
Have a great week!