Can't Wait Wednesday is a weekly meme hosted by Tressa @
Wishful Endings
and spotlights the books we are excited about and have yet to read. This meme is based on Waiting on Wednesday which is hosted by Jill @ Breaking the Spine.
I can't wait for...
Beyond A Darkened Shore
by Jessica Leake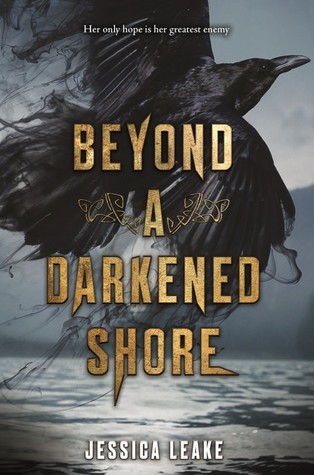 Expected publication: April 10, 2018
by HarperTeen
Goodreads
Synopsis:
The ancient land of Eirinn is mired in war. Ciara, Princess of Mide, has never known a time when Eirinn's kindgoms were not battling for power, or Northmen were not plundering their shores.
The people of Mide have thankfully always been safe because of Ciara's unearthly ability to control her enemies' minds and actions. But lately, a mysterious crow has been appearing to Ciara, whispering warnings of an even darker threat. Although her clansmen dismiss her visions as pagan nonsense, Ciara fears this coming evil will destroy not just Eirinn, but the entire world.
Then the crow leads Ciara to Leif, a young Northman leader. Leif should be Ciara's enemy, but when she discovers that he, too, shares her prophetic visions, she knows he's something more. Leif is mounting an impressive army, and with Ciara's strength in battle the two might have a chance to save their world.
-------------------
This is one I haven't seen anyone talk about yet but it just feels like something I'd enjoy so I hope to give it a shot sooner or later.
A war-torn world, visions, mind control, and a dark threat looming over the land? Sounds fun.