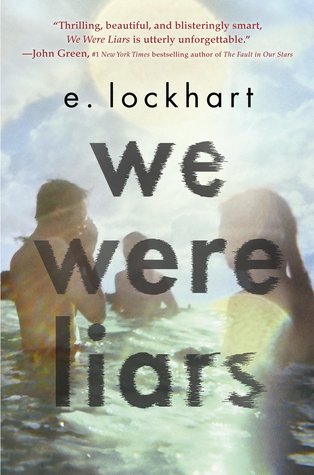 Title: We Were Liars
Author: E. Lockhart
Publisher: Delacorte Press
Publication Date:
Genre: Young Adult, Contemporary
Length: 227 pages
Literary Awards:
Milwaukee County Teen Book Award Nominee (2015)
Bookworm Best Award for Best Fiction (2014)
A beautiful and distinguished family.
A private island.
A brilliant, damaged girl; a passionate, political boy.
A group of four friends - the Liars - whose friendship turns destructive.
A revolution. An accident. A secret.
Lies upon lies.
True love.
The truth.
A modern, sophisticated suspense novel.
And if anyone asks how it ends, just LIE.
"
Silence is a protective coating over pain."
I can sort of see what the hype over this book was about. Sort of.
The ending is really something. A big surprise. Something probably none of us expected at all. I'm not going to tell you about it, though. I'm not even going to lie.
The majority of the book bored me.
Really
bored me. If it wasn't for the writing style and the promise of something big at the end I probably wouldn't have finished it. The writing style makes me want to give the author another chance since this is the first book from her that I've read.
My Rating:
3 stars