This is my first time participating in the Love-a-thon and I hope to meet a lot of new bloggers!
What is your name?
Stacy Renee
Where in the world are you blogging from?
A small town in central Florida that is more cow fields and pine tree forests than beaches.
How did you get into blogging in the first place?
When Tumblr was brand new I started a blog there and blogged about books but found it to be rather limiting so I went out in search of something better and came across Blogger where I started a blog. I didn't feel connected to it though and went back to tumblr until 2012 when I started this blog. I started out on Tumblr mostly just taking pictures of books since reviews weren't widely accepted there at the time. When I found the blogging community I felt right at home!
How did you come up with your blog name?
When I started this blog I was unemployed and had a lot of time on my hands. I would spend hours outside in my hammock, reading under trees, and even taking bike rides to parks just to sit and read. When anyone asked how my day was, I'd say, "Just another lazy day spent reading!" I got lots of eye rolls and smirks and "Oh, you're wasting your life," comments. But I enjoyed all that 'wasted time' and when I had to come up with a blog name, it was the first thing that came to mind.
What genre do you read and review the most on your blog?
Fantasy. Mostly in middle-grade and young adult.
I read a wide array of genres and age groups but I tend to review these more. Lately I've been reviewing picture books as well because I read a ton of them to my one year old. The only books I consistently do not read are westerns and erotica.
What other types of posts do you do on your blog, apart from your reviews?
I love joining in on the features that other bloggers have created such as Top Ten Tuesday, Stacking the Shelves, and recently, The Sunday Post. I put up a Freebie Friday every week now with new Amazon freebies. I also started a Children's Books Review Roundup where I do mini reviews on several picture books in one post.
Best blogging experience so far?
Hmm. I don't know if I can pinpoint any one thing. I haven't met any authors, gone to any book expos, or joined in on any tours in the past. I've wanted to but I've always been so intimidated by it all. Just blogging in general has been a great experience. I enjoy sharing my thoughts on books and seeing what others think about them as well.
Favorite thing about the blogging community?
That we have all come together with our love of reading and have created an online community where we can safely be nerds, fangirl, and basically just gab over our reading addictions.
Name the 5 books you are most excited for in 2016!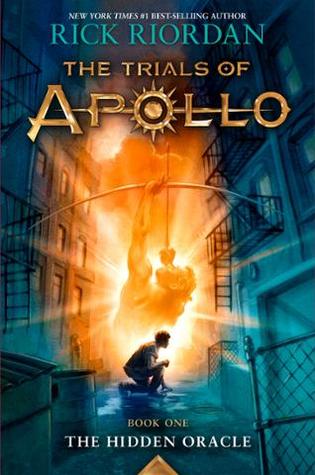 Name 5 books that you want to read in 2016 that you didn't get to in previous years!
What's an underrated book or series that you think everyone should read?

I'm not sure if it's underrated but I think everyone should read The Night Circus by Erin Morgenstern.


Which book boy or girl would be your bff?

I think Luna Lovegood would make a great friend. I like interesting people.


Which book boy or girl would be your bookish boyfriend/girlfriend?

I don't usually think of fictional characters in that way (I know, I know, it's all the rage right now!) but if I had to choose, I'd say Chaol Westfall from the Throne of Glass series. I'm reading Crown of Midnight right now and love his character.


Who would you recruit for your apocalypse squad? (5 Characters max)
1. Hermione Granger from Harry Potter because who wouldn't want a genius witch in their squad?
2. Chaol Westfall from Throne of Glass because he's loyal, a leader, and bad ass.
3.
4.
5.
Apart from reading, what are your other hobbies or interests?
I'm a right-brained creative soul with a lot of art related hobbies.
I love art, arts & crafts, writing, and photography.
I love nature and trees and being outdoors.
I garden and grow my own vegetables.
Apart from book shopping, what else do you like shopping for?
I am not a shoes or fashion person. I'm a plain Jane, frugal type of person and if I spend any money it is on books for my daughter or craft materials so I can make my daughter whatever crafty thing I've come across on Pinterest and just have to make.
At a party, the DJ suddenly changes the song - and it's your song.
What song would be playing?
I listen to classic rock more than anything and DJ's don't usually play that kind of music! I do listen to some indie rock and chillwave type of stuff but just to be random, my song is:
'Lovely Bloodflow' by Baths
Pick out either a book that you want turned into a film/TV show,
or a film/TV show that you want turned into a book.
I'd love to see 'The Night Circus' turned into a movie but I'm afraid that it won't turn out like I expected!
What would your dream library look like?
Spiral staircases, floor to ceiling built-in bookshelves, and floor to ceiling windows between the shelves on one or two walls that look out on a bright and cheerful forest and let in lots of natural light to read by. There would be french doors that led outside so I could read in my hammock on beautiful days. There would be a few super comfy chairs to lounge on and music playing softly in the background.
Author you want to meet and sit down to tea with?
I'd love to sit and talk to Patricia McKillip.She writes such vibrant and beautiful fantasy novels and I'd love to pick her brain about what inspires her.