It's a chance to share news~ A post to recap the past week on your blog and showcase books and things you received, share news about what is coming up on your blog for the week ahead, and more.
Another mostly uneventful week for us but less stressful than last. We bought a big flat of strawberries and made strawberry shortcake and fruit leather. We built a new garden bed to fill with milkweed for the butterflies and transplanted lots of early summer veggies. It had been a pretty warm week (80's-90's) but then it rained and the temp went back down to the 50's-60's.
Did anyone else binge-watch 'Fuller House' on Friday?
This Past Week On The Blog
Coming Soon
Book Review: Crown of Midnight
Book Review: The Sword of Summer
Stacking the Shelves

Books I Finished This Week
New Children's Books We Read This Week
What I'm Currently Reading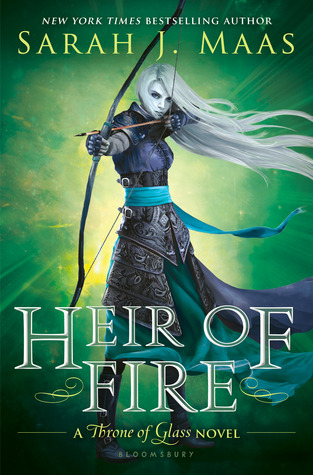 (ebook)
Heir of Fire by Sarah J. Maas
I am thoroughly in love with this series right now. Crown of Midnight was the best book I've read so far this year and even better than the first book!
(physical book)
I'm not sure what I want to read yet! I have a couple of library books but I also have a stack of my own books that I wanted to read for the Take Control of Your TBR Challenge in March so I'm kind of torn.