It's a chance to share news~ A post to recap the past week on your blog and showcase books and things you received, share news about what is coming up on your blog for the week ahead, and more.
It's been a somewhat eventful week here. We had Tropical Storm/Hurricane Hermine blow through Thursday night. I live on Florida's Gulf Coast but up on higher ground and didn't have to worry about flooding but the towns right next to me on the coast are pretty much underwater right now and were without power for a couple of days. Nowhere near as bad as the flooding in Louisiana but I know a lot of people had to evacuate and have a lot of damage. We had a tree come down across the road but that's the extent of the damage in my immediate area that I've noticed. My Other Mother wasn't so lucky and ended up with trees on her ancient house (again).
That's just about all that's happened worth mentioning. I missed the train to Hogwarts again.
Reading has been pretty slow for me this past week. My toddler has been refusing naps recently and that means less time to read.
Hopefully you all are doing better with your reading goals than I am!
This Past Week On The Blog
August 2016 Wrap Up
September 2016 TBR
Book Blitz & Giveaway: Aspen Everlasting
Stacking the Shelves
Coming Soon
Picture Book Review: Never Follow A Dinosaur
Book Review: Wednesdays in the Tower
Book Review: The Evil Wizard Smallbone
Book Blitz: The Reader by M.K. Harkins
Books I Finished This Week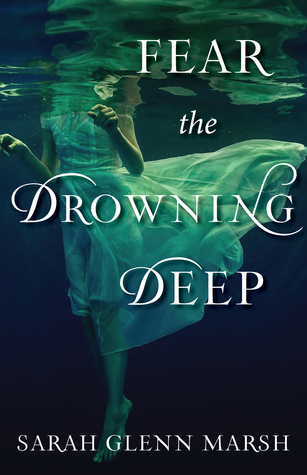 What I'm Currently Reading

Voyage to Magical North by Claire Fayers - I'm still trying to finish this book up. That slump really ruined it for me.
Jonathan Strange & Mr. Norrell - I planned on reading this next year but I noticed the tv series adaptation is currently on Netflix so I figured I might as well dig in now. It's a massive book and sort of reads like a classic so I'll probably read chunks of it with other books in between to keep up with my reading goals.

I hope you all have a wonderful week! Thank you so much for the encouragement to get out of that slump last week! It took me a while to respond but I really appreciated your kind comments!
Happy Reading!