Can't Wait Wednesday is a weekly meme hosted by Tressa @
Wishful Endings
and spotlights the books we are excited about and have yet to read. This meme is based on Waiting on Wednesday which is hosted by Jill @ Breaking the Spine.
I can't wait for...
Whichwood by Tahereh Mafi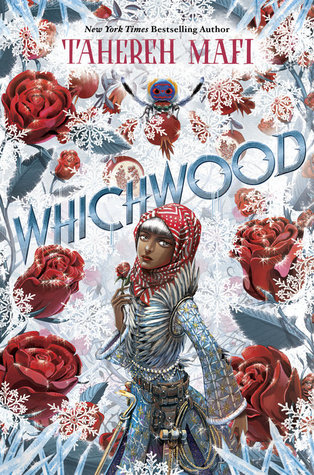 Expected Publication: November 14, 2017
by Dutton Books for Young Readers
Goodreads
Synopsis:
A new adventure about a girl who is fated to wash the bodies of the dead in this companion to Furthermore.
Laylee can barely remember the happier times before her beloved mother died. Before her father, driven by grief, lost his wits (and his way). Before she was left as the sole remaining mordeshoor in the village of Whichwood, destined to spend her days washing the bodies of the dead and preparing their souls for the afterlife. It's become easy to forget and easier still to ignore the way her hands are stiffening and turning silver, just like her hair, and her own ever-increasing loneliness and fear.
But soon, a pair of familiar strangers appears, and Laylee's world is turned upside down as she rediscovers color, magic, and the healing power of friendship.
_______________
Furthermore was the first book by Tahereh Mafi that I've read and while I did have a few issues with it, I really enjoyed how unique the story, worldbuilding, and characters were. I'm looking forward to reading about this new and interesting character in this odd world Mafi has created. Besides, that cover is absolutely gorgeous!
Have you read Furthermore? Are you looking forward to this companion novel? Let me know what you are waiting on this week!