Top Ten Tuesday is a weekly meme hosted by
The Broke and the Bookish
.
Woot! I'm so glad Top Ten Tuesday is back! Today is a Back to School Freebie. It's been a while since I was last in school so this isn't a prompt that comes easy to me at the moment because I don't particularly enjoy books with school settings unless it has some fantasy or paranormal elements but I've read some in my lifetime, so here are my favorites.
Top Ten Favorite Books With School Settings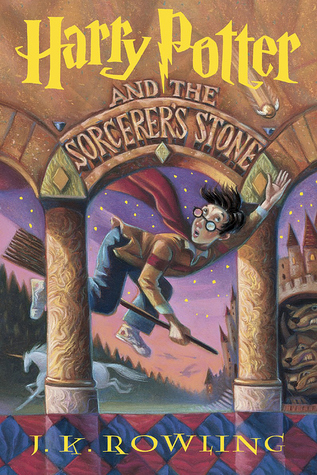 1. Harry Potter series by J.K. Rowling - Of course this had to be #1. It's my favorite school setting story ever and I would gladly be an 11 year old again if only I could spend it at Hogwarts.
2. Matilda by Roald Dahl - Another that I love love love! This was one school I definitely didn't want to go to. I'm pretty sure I would have spent a lot of time in the 'Chokey' even though I was pretty good kid.
3. School of the Dead by AVI - This was a fun middle-grade ghost story that took place in a school. Not your typical ghost story!
4. Thirteen Reasons Why by Jay Asher - This one is more than a school setting but is about school-aged kids.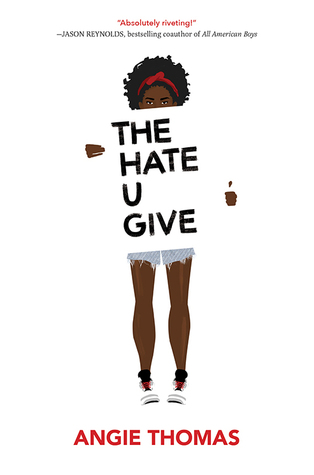 5. The Hate U Give by Angie Thomas - Another one that has more content outside of school but still about a school-aged girl and what she goes through after witnessing the murder of an innocent friend.
6. Speak by Laurie Halse Andersen - It's been a while since I read this and I only really remember the horrible thing that happens to this teenage girl and how she struggles throughout highschool.
7. The Absolutely True Diary of a Part-Time Indian by Sherman Alexie - This one was about a Native American boy attending an all-white school off of his reservation. I remember it being quite funny.
8. Wonder by R.J. Palacio - This one was quite heartwarming. It's about a boy with facial disfiguration whom goes to school for the first time, dealing with bullies and learning who his true friends are.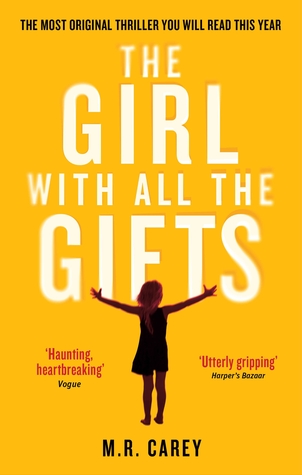 9. The Girl With All the Gifts by M.R. Carey - This one is a bit unconventional but is about a girl who attends school, but on a military base, strapped to a wheelchair.
10. Ready Player One by Ernest Cline - Another rather unconventional school setting since the character in this books attends school via virtual reality.
Have you read any of these? Leave a link to your TTT in the comments so I can be sure to return the visit!