August was a pretty good month but I focused less on reading and blogging and more on my family and artistic hobbies. I liked the balance. Sometimes I forget to give myself the freedom to do other things and then this becomes a bit of a chore. Nonetheless, taking any time away from the blog means I need to catch up with reviews, memes, etc. so hopefully I can find that balance in September as well!
I also attempted to return more comments and visit more blogs this month (though I flopped during this last week) and I hope I can fit more of that in because I miss the community.
I read 5 Books In August!
Total Pages: 1531
Started But Didn't Finish:
Audiobooks I Listened To:
(Didn't finish either of these)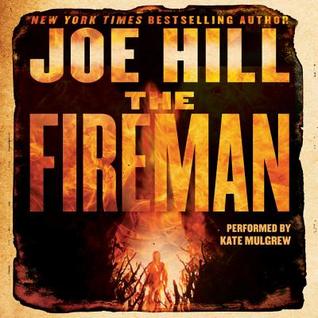 Reviews & More
August TBR
August Wrap Up
Bout of Books Sign Up & Goals
Book Blast & $50 Giveaway: Perfectly You by Robin Daniels
Book Reviews
The Dragons of Nova by Elise Kova
The Hate U Give by Angie Thomas
The Princess and the Page by Christina Farley
The Handmaid's Tale by Margaret Atwood
Picture Book Reviews
National Geographic Kids 2018 Atlas
National Geographic Kids Back to School Titles
Tidy by Emily Gravett
Walter and the Wallet by Billy Bloom
Sunday Posts
Already August?
August Blues
Watercolor Spacescapes
Top Ten Tuesdays
Books With School Settings
Can't Wait Wednesdays
Odd & True by Cat Winters
All the Crooked Saints by Maggie Stiefvater
The Magic Misfits by Neil Patrick Harris
Whichwood by Tahereh Mafi
Challenge Updates
1. The Handmaid's Tale
2. Age of Swords
3. The Red Sun
1. The Princess and the Page
2. Age of Swords
(Not very many.) :(
I didn't read any books from my shelves that I purchased or were published before 2017. :(
7/40
1. The Princess and the Page
2. The Ice Dragon
3. Age of Swords
4. The Red Sun
23/25
1/5
1. The Princess and the Page
2. The Ice Dragon
3. Age of Swords
10/35
2017 ABC Challenge
15/26
I hope you all had an amazing month!