10 Upcoming Book to Movie Adaptations I'm Looking Forward To
There are tons of book to movie adaptations 'in development' or just 'optioned' that I'd love to see (and I even keep a somewhat messy master list of them all) but these are some that I can not wait for that have actual 'in theater' release dates.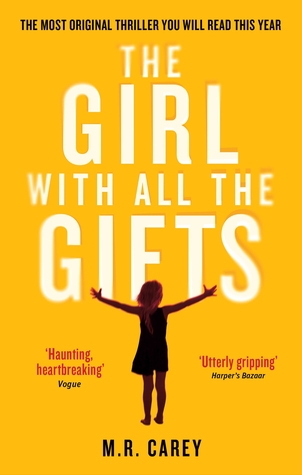 1. The BFG by Roald Dahl (movie release in July 2016) - I read this for the first time last year. Roald Dahl adaptations are usually always fantastic so I have high expectations for this.
2. The Girl With All the Gifts by M.R. Carey (UK release in Sept. / Not sure for US yet) - I wrote a pretty vague review for this book but if you've seen the trailer then you know what it's about for the most part. Nonetheless, it was a great book and I love these kinds of movies!
3. A Monster Calls by Patrick Ness (October 2016 release date) - I read this one a few years ago and loved the dark illustrations. I don't think the movie will capture those illustrations the way I'd like but it should be pretty good anyway.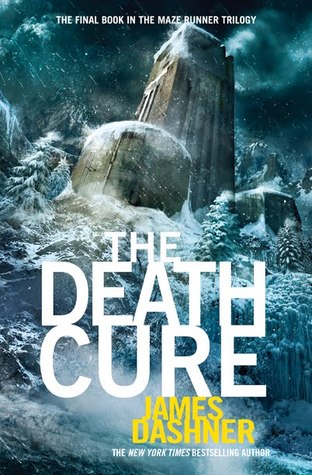 4. Fantastic Beasts and Where to Find Them by J.K. Rowling (November 2016) - The movie I'm most excited about! I've always wanted to see the American version of the Wizarding World and I'm just so ecstatic to be able to jump back into my favorite fictional world.
5. Miss Peregrine's Home for Peculiar Children by Ransom Riggs (December 2016) - I loved this book so much and Tim Burton has always been my favorite director even though he isn't nearly as 'dark & twisted' as I'd like him to be these days. Can't wait for this!
6. The Death Cure by James Dashner (February 2017) - I wasn't in love with this series but the movies have been pretty good so far.
7. Wonder by R.J. Palacio (April 2017) - I read this earlier this year and it was such a good story. I only recently found out that it is being adapted.
8. Jumanji by Chris Van Allsberg (July 2017) - I'm hesitant about this one because ROBIN WILLIAMS. How the heck can you beat that version? I honestly don't want a live action re-make. Maybe an animated one like they did with The Polar Express would be okay.
9. Ready Player One by Ernest Cline (March 2018) - Probably my most anticipated after Fantastic Beasts and maybe Miss Peregrine's. This book was fantastic and I can't wait for this!
and one that I haven't read and doesn't have a specific date yet but...
10. Wonderstruck by Brian Selznick (2017) - If this is anything like 'The Invention of Hugo Cabret' than I definitely can't wait for it!
------------
Are there any adaptations you are really looking forward to?