It's a chance to share news~ A post to recap the past week on your blog and showcase books and things you received, share news about what is coming up on your blog for the week ahead, and more.
It has been a very blustery week. Apparently, we had tornado warnings, which is pretty damn rare in Florida. It was so crazy windy that I'm surprised we didn't have any trees come down. Others north of us weren't so lucky though. :(
It's cooling off again. We were outside playing in the water earlier this week and now we are all bundled up under blankets again.
What you might have missed:
I wasn't able to get many posts up this week but I did share all the
books I've received in the past month or so
as well as the
Top Ten Series I'd Like to Start in 2017
. I also shared a quick review for
The Bad Beginning by Lemony Snicket
, though I'm undecided on how to review the rest of the books in the series. I'm contemplating reviewing them batches of threes instead of one at a time.
As for what you can look forward to seeing; it's the end of the month so I'll have a wrap up and my February TBR up this week and I'm working on an updated 'books to movies list'.
Books I Finished This Week: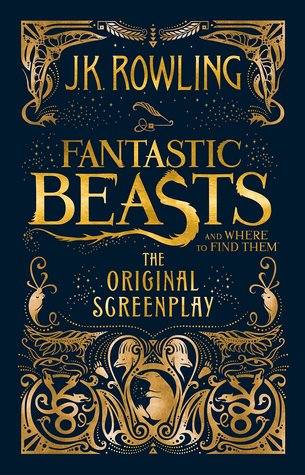 These were all fantastic! I'm still dying to see Fantastic Beasts.
Currently Reading:
I started
The Neverending Story
earlier this month but set it aside to read Outlander so I'm racing to finish it before the month is over. I'm reading
The Bone Witch
on ebook.
Currently Watching:
Poldark
I just picked up season 1 from the library. It's a BBC Masterpiece Theater British drama series. I only just found out today that it is based off of a book series. Of course. I'm really enjoying it though.
Are you guys watching anything good on Netflix? I feel like I've reached the limit on what to watch on there.
I hope you all have a great week!