Top Ten Tuesday is a weekly meme hosted by
The Broke and the Bookish
.
Top Ten Series I'd Like to Start (And Maybe Even Finish) in 2017
Outlander by Diana Gabaldon - This one is cheating a bit considering that I just finished this book. But it's a series I started this year so it counts.
A Court of Thorns and Roses by Sarah J. Maas - I've started this one but I'm not very far into it.
The Bad Beginning by Lemony Snicket - I've already read this one this month, too, but I plan on reading this entire series in the next few months.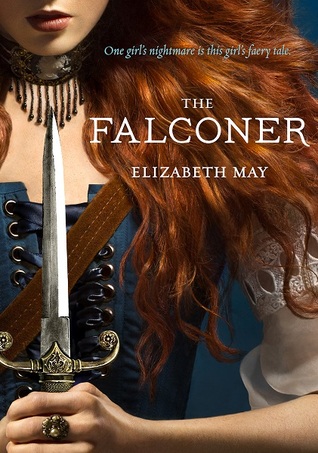 The Passage by Justin Cronin - I've heard really good things about this trilogy.
The Name of the Wind by Patrick Rothfuss - I haven't actually decided if I'm going to start this or the Mistborn series by Brandan Sanderson. I feel like it has to be one or the other and not both in the same year. I at least own this one but it has fewer books in the series out so I'm having a hard time choosing.
The Falconer by Elizabeth May - I may have a hard time getting my hands on the sequels to this one right away but I really want to read it anyway.
Air Awakens by Elise Kova - I read The Alchemists Loom last month and now I am dying to start this series so I don't have such a big wait between books.
Red Rising by Pierce Brown - This is another one of those books that I haven't heard a single bad thing about and it's been sitting on my shelf for half a year so I need to read it.
The Queen of the Tearling by Erika Johansen - Once upon a time I heard a rumor that this will be adapted into a movie starring Emma Watson. I'm not sure if that's still in the works but I still want to read it.
A Promise of Fire by Amanda Bouchet - This probably isn't the best choice considering there's only one book out so far but I own it and I want to read it.
How about you? Are there any series you are planning on starting or finishing this year?