It's a chance to share news~ A post to recap the past week on your blog and showcase books and things you received, share news about what is coming up on your blog for the week ahead, and more.
It has been an uneventful week with a lot of rain. I'm happy about it though because I have so much to catch up on, I've needed the downtime. Being stuck inside has allowed me to tackle at least half of my to-do list. Having a book hangover from Harry Potter and the Cursed Child is also helping with that. Every book I've picked up has failed to catch my interest. I kind of just want to re-read the Harry Potter series now.
This Past Week On The Blog
Reviews
The Jolley-Rogers and the Cave of Doom by Jonny Duddle
The Spiderwick Chronicles by Holly Black & Tony DiTerlizzi
Nevernight by Jay Kristoff
Other
Late Summer Releases I'm Dying to Read
Top Ten Tuesday - Books I'd Buy If I Had the $$$
August TBR + Giveaway
This is the bookmark I am giving away this month!
Coming Soon
Reviews
Super Happy Magic Forest by Matty Long
The Charmed Children of Rookskill Castle by Janet Fox
Age of Myth by Michael J. Sullivan
Other
Top Ten Tuesday
Author Spotlight Giveaway Blitz
The Lost Knight Book Blitz
Books I Finished This Week
What I'm Currently Reading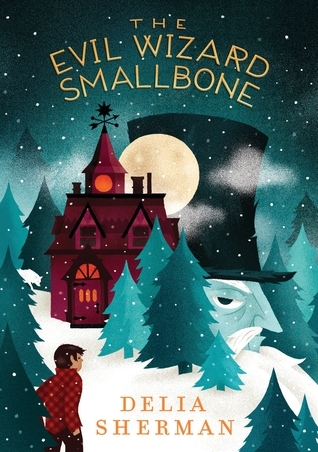 (ebook)
The Evil Wizard Smallbone
by
Delia Sherman -
Ok, so Harry Potter gave me a bit of a book hangover so I haven't really gotten far in either of these books but this one is about a boy who runs away and ends up on the doorstep of an evil wizard that takes him in and utilizes him for child labor.
(physical book)
The Scourge by Jennifer A. Nielsen - I've only read about 2 pages of this one but I already like it.
I hope you all have a wonderful week!