It's a chance to share news~ A post to recap the past week on your blog and showcase books and things you received, share news about what is coming up on your blog for the week ahead, and more.
Gosh, I feel like I just wrote a Sunday Post yesterday. Time is going way too fast!
It's been raining so much lately. I wanted to watch the Perseid meteor showers but it has rained every night this week. We've mostly been stuck inside which is really no fun at all. I can't wait 'til October/November when it will start to cool off a little!
I started a "Bookstagram" account to share my books on! I was starting to feel limited with what I could post on my personal account. I wanted that freedom back but I also wanted to post great pics of books because books and photography are two of my biggest passions.
This Past Week On The Blog
Reviews
Super Happy Magic Forest by Matty Long (picture book)
The Charmed Children of Rookskill Castle by Janet Fox
Age of Myth by Michael J. Sullivan
Other
Book Blitz & Giveaway: The Lost Knight
Author Showcase Blitz & Giveaway
Top Ten Tuesday - Books I Never Wrote Reviews For
Bout of Books 17.0 Read-a-thon Sign Up & Goals
Stacking the Shelves
Coming Soon
Review: National Geographic Kids: Books About Sports
Book Review: A Most Magical Girl by Karen Foxlee
Book Review: Darkstalker by Tui T. Sutherland
Books I Finished This Week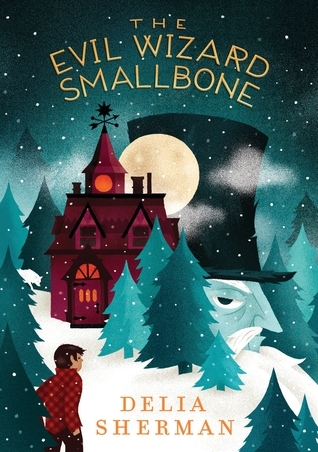 What I'm Currently Reading
(ebook)
The Peculiar Night of the Blue Heart by Lauren DeStefano - I haven't had much success with reading this author in the past but this sounded like a great little spooky read so hopefully it doesn't disappoint!
(physical book)
A Darker Shade of Magic by V.E. Schwab
I will most likely be starting this today which means I finally get to use one of the two awesome bookmarks I painted just for this series! If you're new here, I am giving away the second 'Shades of Magic' bookmark that I made!
What I'm Watching
The Last Kingdom
This is based off of The Saxon Chronicles series by Bernard Cornwell (which I didn't realize until after I started the show and even though I own the first book in the series...)
I love historical shows and movies and I especially love the history of England and sword battles so I'm really enjoying this.
I hope you all have a wonderful week!