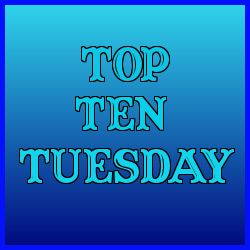 Top Ten Books Dealing With Tough Subjects
(abuse, suicide, grief etc or something personal hard for you)
Growing up, I believed I had a hard life. My parents were divorced, we lived in poverty, and things were overall just very unpleasant. My only escape was books. Books saved my life; especially books with 'tough subjects' that let me know that life could be harder than it already was. These books let me know that I didn't have life as hard as others had it. They were my little light in the darkness.
I read a lot of books like that as a teenager but I haven't read very many of them as an adult so I will try my best to remember at least some of them. 

Go Ask Alice by Anonymous
Sybil by Flora Rheta Schreiber
Multiple personalities, abuse
(This is one of the most interesting psychological books I've ever read)
A Child Called It by Dave Pelzer
A TRUE STORY about child abuse
The Lost Boy by Dave Pelzer
Sequel to 'A Child Called It'
After escaping child abuse, Dave deals with the foster care system
There is a third book but I haven't read it


A Monster Calls by Patrick Ness
Death, Cancer, Nightmares
Wither by Lauren DeStefano
Kidnapping, forced marriage, polygamy, rape
Heaven by V.C. Andrews
(The Casteel Family Series)
It's been over 10 yrs since I read these but these books broke my heart. Heaven deals with poverty, her father sells her to an evil woman, she never knows who her mother is and when she finds out it puts her on a roller coaster of heartache.

Flowers In The Attic by V.C. Andrews
(The Dollanger Family Series)
These books also broke my heart. The father dies and the mother takes them to live with the grandparents but they are ashamed of the children, who are products of incest, and lock them in attic. The grandmother is evil and poisons them.
Once again, 8 will have to do until I remember a couple more.