It's a chance to share news~ A post to recap the past week on your blog and showcase books and things you received, share news about what is coming up on your blog for the week ahead, and more.
Another uneventful week! Woot!
(Although I am keeping tabs on Hurricane Harvey... I hope anyone here that is in its path is safe!)
Plus there was the eclipse which I did get to see some of from home. :)
I've been gardening, reading, and painting a little but not much of anything else. I can't believe August is almost over and I'll be spending the next few days trying to catch up on everything so I don't get super behind in September.
NEW TO MY SHELVES
I won both of these on good old Goodreads .
And I won this coloring book from the author!
WHAT YOU MIGHT HAVE MISSED
Picture Book Review: Walter and the Wallet by Billy Bloom
Top Ten Tuesday: Books with School Settings
Can't Wait Wednesday: Whichwood by Tahereh Mafi
Book Blast & $50 Giveaway: Perfectly You by Robin Daniels
Quick Review: The Handmaid's Tale by Margaret Atwood
RECENTLY READ
Hurray! I finished 3 books this week for Bout of Books!
CURRENTLY READING
CURRENTLY LISTENING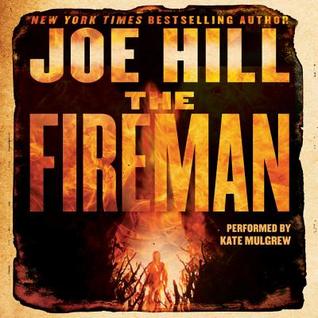 My loan for IT expired an it will probably be another couple of months on hold before I get it back so I started The Fireman by Joe Hill. This one seems pretty good so far.
CURRENTLY WATCHING
I watched both Death Note and What Happened to Monday this week and enjoyed both but I really need a new tv show to watch!
Bookstagram
My account is a little bright and wacky right now.
I am co-hosting a giveaway for a UK paperback copy of Tower of Dawn by Sarah J. Maas on instagram right now! Ends September 3rd at midnight! Follow me at @lazydaylit if you're interested!
Have a great week everyone! :)