Stacking the Shelves is a weekly meme hosted by
TYNGA'S REVIEWS
that features the books we bought, borrowed, were gifted, and were given for review.
----------------
I've been slacking bad when it comes to the Stacking the Shelves. I'm usually pretty busy on Fridays and I always forget to take pics or type up a post. When Saturday rolls around I just think, "Oops. I'll do it next week," and then the same thing happens again. Sooo, this is 2-3 weeks worth of books (plus one that I've had for a month or two but keep forgetting to add) and I'm probably forgetting a few, like always.
In My Mailbox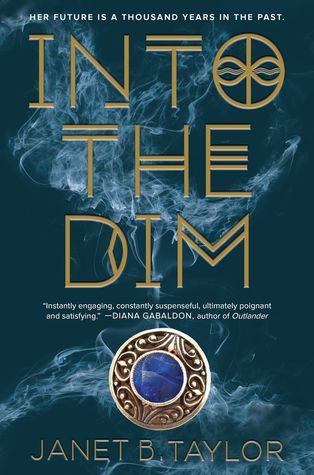 Into the Dim
by Janet B. Taylor - I've heard mixed things about this book but I'm still pretty excited to read it. It's been too long since I read any time-travel books.
Dreams of Distant Shores
by Patricia A. McKillip - A collection of stories by one of my favorite fantasy authors. I am reading this right now and falling in love with her writing all over again.
Thank you so much, Tachyon!!!
Darkstalker
by Tui T. Sutherland - DRAGONS! This is the first book in a new Wings of Fire series called Legends.
Many thanks to Scholastic Press for this review copy.
The Scourge
by Jennifer A. Nielsen - Plague sweeps the land and the MC is surprised to find that she has it. Nielsen's books are much loved so I'm eager to read this.
Thanks again, Scholastic!
Purchased
I bought this one for my hubby for Father's Day with a cute little card from our daughter asking him to read the Star Wars stories to her. That was what... three weeks ago? See, I'm having a hard time keeping up!
And here's where I'm pretty sure I'm forgetting a few books.
But it is late, I'm tired, and that is how I feel about that.
Maybe I'll make myself a note to do my STS a few days in advance this week.