It's a chance to share news~ A post to recap the past week on your blog and showcase books and things you received, share news about what is coming up on your blog for the week ahead, and more.
Day-cation week was a success and now I'm worn out! We only had 3 days planned out beforehand but ended up staying busy every single day which meant very little reading time for me but I still ended up finishing the two books that I've been reading for the past couple of weeks.
Our one rest day at home was spent building one of those swing set / slide combos (our little one's very early Christmas present.) We really enjoyed swimming at the springs we went to. My husband and I have always enjoyed visiting state parks to hike, camp, swim, or picnic at and we were glad to get back into that after two years. We visited family, went to the zoo, and had a couple of lovely picnic park days.
To top it all off, we started playing Pokemon Go, which made all that driving around a little more fun for me while sitting in the passenger seat. I've never watched or played Pokemon before this week but I was curious about all the hype and I'm actually enjoying it. After a couple of trips to local parks, I can see that it is getting a lot of people out and about. Our parks are usually deserted but they were really hopping this week.
Now I have a ton of catching up to do. I have only read 4 books so far this month which is an all time low for the year. Hopefully I can find the time fit in a couple more! My TBR pile is getting kind of crazy!
This Past Week On The Blog
Reviews
Do Not Bring Your Dragon to the Library by Julie Gassman (picture book)
On Your Mark: The Adventure Begins by C.J. Milbrant
Stars Above by Marissa Meyer
Other
Stacking the Shelves #67
Book Blitz & Giveaway
Coming Soon
Book Reviews
Picture Book Review: Lionheart by Richard Collingridge
The Charmed Children of Rookskill Castle by Janet Fox
Age of Myth by Michael J. Sullivan
Other
Book Tour & Giveaway
Book Blitz
Books I Finished This Week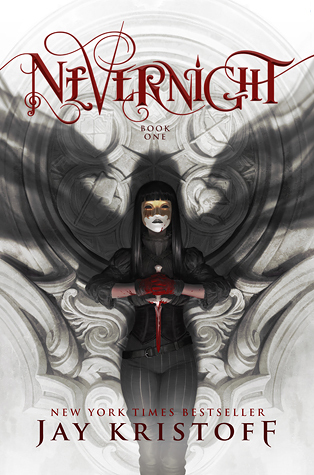 What I'm Currently Reading
(ebook)
A Most Magical Girl by Karen Foxlee
Middle-grade historical fantasy set in London with lots of witches!
(physical book)
Paper and Fire by Rachel Caine
I enjoyed the first book but really have no clue where this is going yet since I just started it.
I need to catch up with visiting blogs this week so leave a link in the comments for me! I hope you all have a lovely week! :)