I've been thinking about how often to post my updates since Day 1 but decided that with everything else that is going on this month, once a week would be sufficient.
WEEK 1 PROGRESS
1st Book:
The Son of Neptune by Rick Riordan
(The Heroes of Olympus #2)
I read 'The Lost Hero' last year and I really enjoyed it so I don't know why I took so long to continue this series! You can see my review for Book 1 in this series HERE.
Total Pages Read:
Finished Sat., Sept. 6th
Currently Reading
(Just started)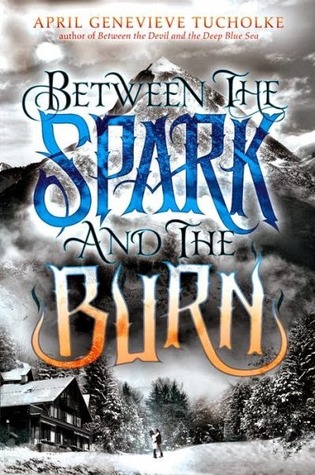 Between the Spark and the Burn
by April Genevieve Tucholke
I read the first book in this duology, 'Between the Devil and the Deep Blue Sea', at the end of November last year and while I liked the darker 'devilish' parts, I didn't really like the book as a whole. I'm mostly bothering with this sequel so I don't have yet another half finished 'series' in my list. Hopefully I like this one at least a little more than the first.
------
Are you participating in this sequels challenge?
How many books have you read so far or how are you doing with your goals?