Stacking the Shelves is a weekly meme hosted by
TYNGA'S REVIEWS
that features the books we bought, borrowed, were gifted, and were given for review.
----------------
I'm still trying to catch up from the 2-3 weeks that I didn't post a STS!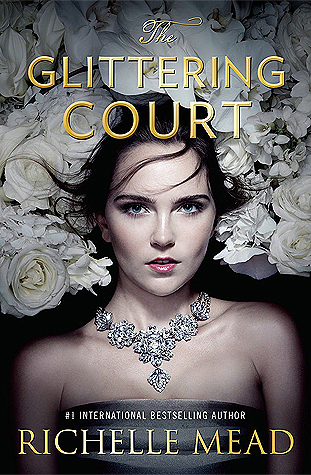 I was lucky enough to win a signed copy of The Glittering Court by Richelle Mead from Grace @ Books of Love. Thank you soooo much, Grace!!!
I received School of the Dead by Avi from Goodreads so thank you so much to Goodreads and HarperChildrens!
I also won a Self-Published Fantasy bundle from Storybundle that includes these 10 ebooks.
1. A Soul For Trouble by Krista McHugh
2. Shattered Sands by W.G. Sarahand
3. What Remains of Heroes by David Benem
4. Priest by Matthew Colville
5. The Weight of a Crown by Tavish Kaeden
6. City of Burning Shadows by Barbara J. Webb
7. Under a Colder Sun by Greg James
8. Sins of a Sovereignty by Plague Jack
9. The Thief Who Pulled On Trouble's Braids by Michael McClung
10. Bloodrush by Ben Galley
PURCHASED
I stopped at a yard sale on a whim last week and got these lovelies plus a few more that my daughter snatched out of the picture right before I took it. All for $5 and they are all in perfect condition. I mean not a dent, scribble, tear, teeth mark, or drool warped page. I swear these books never saw a child's hands. My daughter loves books and knows to be careful with them but we still have mishaps from time to time and I'm fine with that as long as she continues to love looking at them and learning from them!
I honestly feel like there's still something I've forgotten so I guess it will go in next week's if I remember.