It's a chance to share news~ A post to recap the past week on your blog and showcase books and things you received, share news about what is coming up on your blog for the week ahead, and more.
We finally got some cooler weather here in Florida this week! That means baby girl and I have been curled up on the couch reading, watching Harry Potter, and mourning one of my favorite actors, Alan Rickman. I may have been a bit more upset about Robin Williams but losing our Severus Snape has been hard. Also, there's been lots of consuming hot cocoa.
This Past Week On The Blog
Book Review: The Adventures of Lettie Peppercorn
Books I Finished This Week
New Children's Books WE Read This Week
What I'm Currently Reading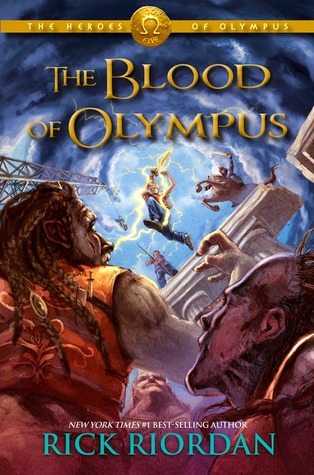 I'm always reading more than one book at a time. One physical book during the day and one ebook on my tablet at night.
The Black Reckoning (The Books of Beginning #3) by John Stephens
It's been a few since I read the first two books in this trilogy (it took forever to release!) and I'm not super invested in it anymore even though I loved the first two. I honestly just want to put it down and start something else but I also want to finish this trilogy and get rid of that guilt!
The Blood of Olympus (The Heroes of Olympus #5) by Rick Riordan
I love Riordan's writing. His books are so engaging, fast paced, and I love learning more about mythology through fun fiction.