January 2016
I love January. Clean slate and eager to read. Bout of Books read-a-thon. A whole year ahead of us! I'm off to a good start this year. I'm excited about so many new books and am pushing myself to finish some series so I can start some new ones. And there are so many book to movie adaptations coming out soon that I need to get around to!
Books I Read


Challenge Progress
New Places Visited
(Pride and Prejudice and Zombies)
England
(The House of Hades)
Apenine Mountains, Italy
Diocletian's Palace, Split, Croatia
Kladeos River, Greece (cannot find on GMaps)

(Madame Bovary)
--------
Fantasy books read in January:
Woohoo! 6 books towards my goal of 10! I'm going to have to knock my goal up to at least 20!
--------
Series Finished:

The Heroes of Olympus by Rick Riordan
&
The Books of Beginning by John Stephens
--------

Books Read: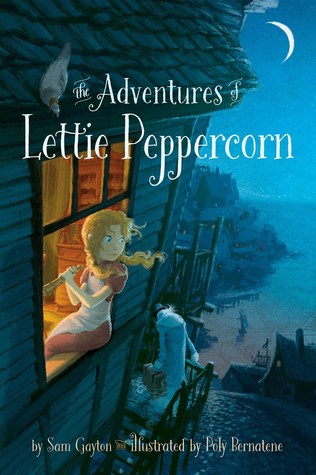 The Adventures of Lettie Peppercorn by Sam Gayton
These children's books are really helping me get my percentage back up but I'm not counting them towards my goal of 10 books for the year. We just enjoy reading them. You can see my reviews for them in my
Children's Books Review Roundup
--------
I read 32 picture books in January and reviewed 16 of them on Goodreads.
See all the picture books I read HERE.
--------
How did you guys do on your goals this month? What was your favorite book?