It's a chance to share news~ A post to recap the past week on your blog and showcase books and things you received, share news about what is coming up on your blog for the week ahead, and more.
We are a whole week into 2017!
I've been busy busy with my life goals (aka things I already do daily but pretend are my new year resolutions anyway) and haven't had much time for reading but I've been trying to keep up with the blog as much as I can. Right now it's a choice between reading, writing, blogging, or sleeping. Sleep usually wins because I have a toddler and I'm exhausted at the end of each day. Hopefully I can fit in some reviewing soon.
I hope you are all having a wonderful week and have a great start to the new year!
This Past Week On The Blog
Coming Soon
Book Review: A Gathering of Shadows by VE Schwab
Picture Book Review: I Am Jane Goodall
Top Ten Tuesday
What I'm Currently Reading
What I'm Listening To
I recently (finally) got an ipod because my old af mp3 player couldn't hold any more than 300 songs (the horror) so I've been searching for lots of new music to listen to while I read and write and I thought I'd share one or two a week.
Faulkner's Sleep by Evgeny Grinko
Featured Freebie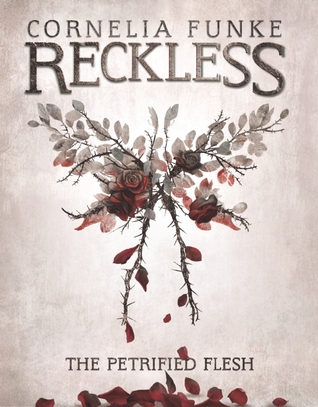 Full length freebie of The Petrified Flesh by Cornelia Funke on Amazon.