The Most Anticipated Releases posts that I've been doing for the past half year or so have been huge cop-outs when it comes to blogging. I've been lazy and just showing the covers but from now on I'd like to go into a little more depth about why I'm dying to read these books. It's definitely time to spice things up around here so here is the new and improved list!
(Titles link to Goodreads)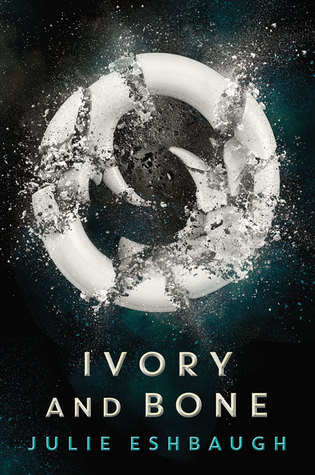 My Lady Jane by Cynthia Hand - Originally, I wasn't too excited by the synopsis of this book but then I read a sampler and loved the snarky writing. I love historical fiction and I think this will be a fun read.
Ivory and Bone by Julie Eshbaugh - This one is described as a prehistoric history with allusions to Pride and Prejudice. If there's one romance that I really enjoy, it's P&P. Add in fantasy and I'm pretty interested. I will admit that this cover confuses me every time I see it though. What the heck is that?!
Never Ever by Sara Saedi - A Peter Pan retelling? Yes, please! Peter Pan has always been one of my favorites and I've never read a retelling of it so I'm definitely up for this.
Shadows of the Dark Crystal by J.M. Lee - As a long time fan of the movie, Jim Henson, and Brian Froud, there is no way I could forget to add this. I'm really looking forward to returning to this world!
Dreams of Distant Shores by Patrica A. McKillip - If you've been following me in the book community for a while you will know that McKillip is one of my favorite authors. I read the majority of her books before I started blogging but I have mentioned her in plenty of lists. This book has three new stories by her and I am dying to read them!
Darkstalker (Wings of Fire #1) by Tui T. Sutherland - The synopsis for this is just... so good. What fantasy lover could pass up a story about dragons? Not this one.
I'm not actually positive what age group this is but I've been seeing it on some middle-grade lists on Goodreads.
White Sand by Brandon Sanderson - A graphic novel rendition of Sanderson's unpublished novel. I still haven't read any Sanderson (I plan to this summer!) but what better way to read a new fantasy author than with a graphic novel?
Middle Grade
Serafina and the Twisted Staff by Robert Beatty - I read 'Serafina and the Black Cloak' in 2015 and loved it. It was one of the best books I read that year. It was a bit spooky for a middle-grade but that's exactly what I'm looking for. I hope I love this one too!
Riverkeep by Martin Stewart - Riverkeep is about a boy and his father who keep the river clear for boats but one day the father slips under the river and comes up possessed by a dark spirit. I love dark reads like this. It has magic, alchemy, and a perilous journey as well so I'm super intrigued.
Paper and Fire (The Great Library #2) by Rachel Caine - I read Ink and Bone back in April and really enjoyed this alternate history! I've been so eager to continue this series and find out what happens to Jess and his friends.
OTHER
The Waking Fire by Anthony Ryan - I love epic fantasy, especially if it has dragons. Drakes are something I haven't read about yet so I am very interested. The 'hints of steampunk flavor' sells me on it though.
Monstress by Marjorie M. Liu - A graphic novel set in an alternate matriarchal Asia with steampunk elements. This one just sounds amazing and if the inside art is anything like the cover, I want it!
-------------
Are you looking forward to any of these upcoming new releases? Are there any other new releases you are excited about?