It's a chance to share news~ A post to recap the past week on your blog and showcase books and things you received, share news about what is coming up on your blog for the week ahead, and more.
Happy Father's Day to any dad's that may be reading this. That goes for any mom's playing the role of both mother and father, step-dad's, or any man who has stepped up to take care of another man's child/children. Whatever your case may be.
It has been a hot and rainy week. We've been spending way too much time indoors. I wish I could say that means more reading time but my toddler keeps me busy.
My husband was lucky enough to get today off so we will be spending the day together as a family. I said last week that I would wait til today to show the book that I got him but of course I forgot to take a pic before I wrapped it up so maybe I can take a quick pic and add it later.
I also forgot to post my Stacking the Shelves yesterday but I got a fun bookish shirt in the mail that I wanted to show you all! (From ltlibrarian.com)
This Past Week On The Blog
Top Ten Tuesday: Most Anticipated Books for the 2nd Half of 2016
Book Blast & Giveaway: Fresh Starts by Kimberley Krey
Picture Book Review: Herbie's Big Adventure by Jennie Poh
Book Review: The Book of Lost Things by Cynthia Voight
Book Review: The Assassin's Blade by Sarah J. Maas
Coming Soon
Book Review: School of the Dead by Avi
Book Review: The Glass Castle by Trisha White Priebe
Book Review: Tru & Nelle by G. Neri
Book Blasts & Giveaways
Books I Finished This Week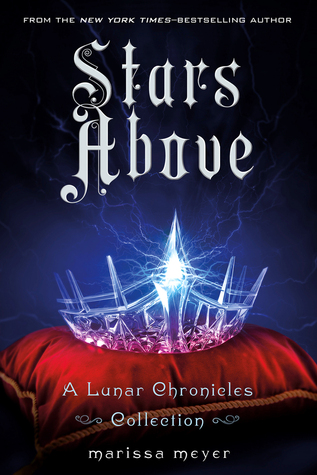 New Picture Books We Read This Week
What I'm Currently Reading
(physical book)
The Wolf Road by Beth Lewis
I'm almost done with this one but I'm taking my time because I have too many books to choose from next and I have no idea which one to start! Way too many good choices.
(ebook)
Age of Myth by Michael J. Sullivan
So far, I'm enjoying this. I love that this author writes the entire series before publishing the first so there won't be a huge wait between books and no plot holes!
Currently Watching
Season 4Hubby is getting bored with this show but I still enjoy it. There's always something to chuckle at. Plus I'm pretty sure one of the MCs is getting a big ego and needs 'taken down a peg' so I'm waiting for that to happen.
-------
Also, COYER started on Friday! If you are interested, there is still time to SIGN UP!
-----------
Have a great week! Happy Reading!