It's a chance to share news~ A post to recap the past week on your blog and showcase books and things you received, share news about what is coming up on your blog for the week ahead, and more.
I've had a pretty good week. Finally. That slump was really getting to me! I didn't get a ton of reading done but I did read more than I have in the past few weeks so that's something. I'm participating in the Tackle Your TBR read-a-thon and it really motivated me to start reading again. It's still slow going, though.
My birthday was this week and though I've never really enjoyed them in the past, this year was pretty nice. My husband surprised me with a few bookish gifts and took me out to dinner.
I've been (mostly) keeping up with my first instagram challenge and I have plans for getting back into the swing of things here on the blog. I really need to prioritize my time a little better so I can get around to replying to comments and visiting you all more often.
This Past Week On The Blog
Tackle Your TBR Read-a-thon
Blog Tour & Giveaway: Beyond the Lines
Book Review: The Peculiar Night of the Blue Heart
Picture Book Review: The Storybook Knight
Book Review: Some Kind of Happiness
Stacking the Shelves - Birthday Book Haul!
Coming Soon
Book Review: The Scourge by Jennifer A. Nielsen
Picture Book Review: Mother Bruce
...and that slump is taking it's toll here this week but I'll try to have some more posts up asap!
Books I Finished This Week
What I'm Currently Reading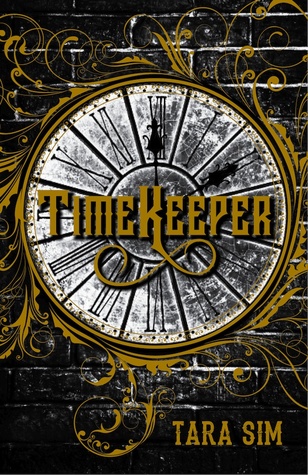 Timekeeper by Tara Sim - I just started this but it has a pretty interesting premise. It's about a clock mechanic who not only fixes clocks but time itself.
Shadows of the Dark Crystal by J.M. Lee - Despite this being fascinating and me participating in a read-a-thon, I'm still reading this. I'd be done if it weren't for my busy birthday weekend.
The Happiest Toddler on the Block: How to Eliminate Tantrums and Raise a Patient, Respectful, and Cooperative 1 to 4 Year Old - Now that I have a toddler this might be just what I needed because that saying about how it takes a village to raise a child does not always apply. So yeah, I have to resort to books.
Currently Watching
We are a little behind the times without cable but we are finally watching the newest season of The Walking Dead. So much death. (I'm not very far though so please, no spoilers!)
I hope you all have a lovely week!